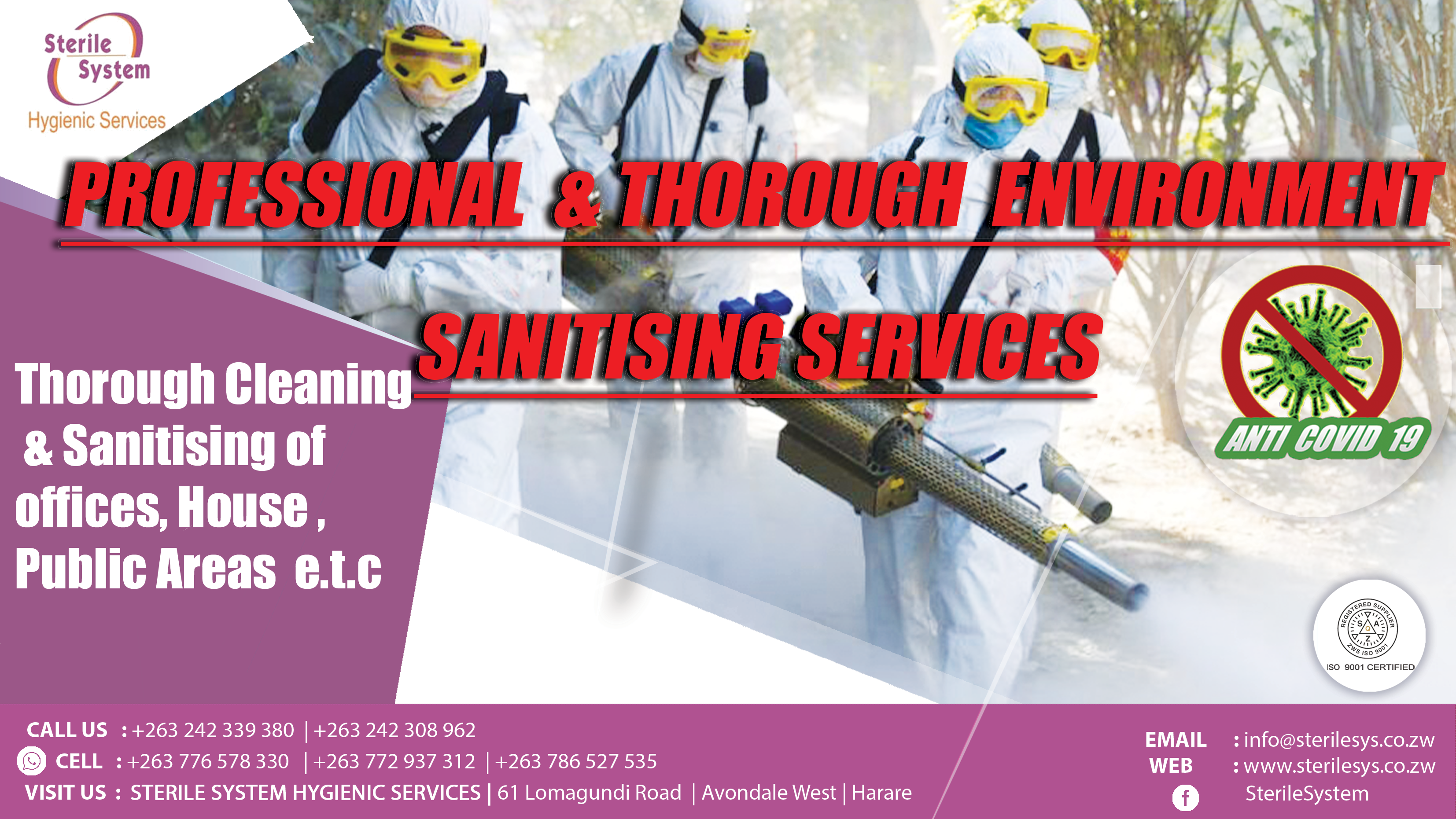 Sterile Systems Hygienic Services
Providers of world class industrial and commercial household cleaning services, sanitary waste disposal and supply of contract workers.
thankss so much for the development.it shows that you guys your working tirelessly for the development of your company..well done guys
To be the best cleaning company in the whole SADC region.
Diligence Integrity Reliability Professionalism
We provide our customers with total cleaning packages in an environmentally sound, completely trustworthy and professional manner. 
We exist to attract and maintain customers. 
We deliver second to none world class cleaning standards 
We improve environment through our comprehensive cleaning services.
Sterile Systems Hygienic Services (Pvt) Ltd was established in 2008 and is proudly one of the largest and most specialised cleaning companies in Zimbabwe. The company has a range of specialised divisions that focus on cleaning services in various sectors in Zimbabwe. Sterile Systems Hygienic Services (Pvt)Ltd 's service offering has now been expanded beyond cleaning services to include portable toilet hire and liquid and solid waste removal, property maintenance development, landscaping and overall human resource development consulting services
Physical Address: 61 Lomagundi Road, Avondale, Harare
Telephone:  +2634 339380/ +263 8644054325
Sterile Systems Hygienic Services